More and more Americans are steering clear of hotels in the search for perfect vacation lodgings. In fact, the U.S. rental accommodations market will hit $36.6 billion this year--twice the growth of the travel sector combined.
Why? Vacation rentals have come a long way in terms of cleanliness, professionalism, and comfort. Many rental companies have revolutionized the accommodation market by providing people with reliable, safe, consistent lodging options.
Sturgis Bike Week Rocks
And so should your lodgings... Hundreds of thousands of people ride into Sturgis, South Dakota, each year to participate in the Sturgis Bike Week. There's no better place for long rides through some of the most stunning states in the United States.
The Black Hills are home to otherworldly geological features, picturesque canyons, and massive monuments such as Mount Rushmore and Crazy Horse. But keeping all of your bags and gear in a hotel is impractical and costly.
So, give yourself the hometown advantage by renting a house for Sturgis Bike Week. It's better for your travel companions, your sanity, your wallet, and your bike.
Home-Away-from-Home Comfort
There are many reasons why today's travelers opt for vacation home rentals instead of traditional hotels. First, vacation rentals come with all of the amenities and comforts of home.
Second, they provide you with ample space and privacy. Your average hotel room measure 325 square feet. Does being cooped up in a space that small sound like any fun to you?
But vacation home rentals average about 2,600 square feet making them an excellent alternative to a cramped, stuffy hotel room. Not only do you reap the benefits of additional space, but you have the privacy of multiple rooms. What's more, more than one bathroom means you'll never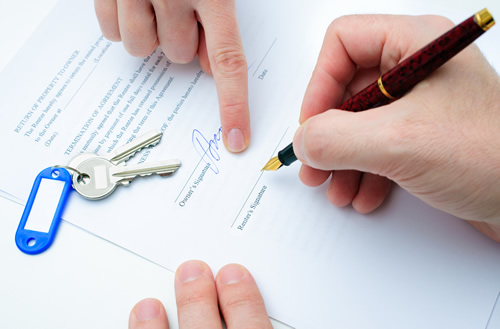 face the morning stampede.
And they allow you to do laundry and cook meals on site. You can stock your full-size fridge with groceries, favorite snacks, and drinks. Some houses even come with BBQs.
Compared to one- or two-bed, one-bathroom hotels, a vacation rental home is well worth the investment.
Renting's More Economical
Besides the home-away-from-home comfort that renting a house provides, it's more economical. Making home-cooked meals will save you money and let you eat the food you like and are accustomed to. And having an onsite washer and dryer means you don't have to pack as many clothes.
That way, you can spend your time cruising around on your motorcycle instead of dealing with luggage and baggage. Besides kitchens and laundry facilities, some homes come with private dining space and even decks.
What's more, most homes boast lots of garage space so that you can ensure the safety of your motorcycles. Renting a house is well worth the piece of mind it'll give you when it comes to the safety and care of your ride.
Front Row Seats to Sturgis
With a little research and the right service, you can find a vacation rental that puts you in the front row of Sturgis's action. Or, if you prefer getting away from the noise and crowds at the end of the day, there are many vacation rental homes for your needs, too.
Renting a house also allows you to get to know locals and become more of a participant in the event. Instead of dealing with weary travelers trying frantically to get to their hotel rooms, you'll have the chance to meet neighbors and like-minded individuals. You'll feel immersed in the event, yet still, have a quiet oasis when you want to break away for a little R&R.
Questions to Consider
As you start researching the best vacation home rental for your week in Sturgis, consider the following questions:
How far is the rental to the attractions you want to visit in the Black Hills.
How many bikes are you bringing and which house will best accommodate them in terms of garage size?
Do you want to be at the epicenter of the noise and chaos, or would you prefer staying a little outside of Sturgis where it's quiet and scenic?
How much do you want to pay for a rental, and what is your preferred way to pay?
Will you need Wi-Fi?
Renting a House
Interested in renting a house for Sturgis Bike Week? Get in touch with the experts. Call Us 605-210-0010
Our listings are comprehensive and our customer service friendly and helpful. We've helped many guests just like you find the right vacation rental for their needs.
Check out our listings today, and send us a shout out. We're here to make your next adventure to South Dakota unforgettable!