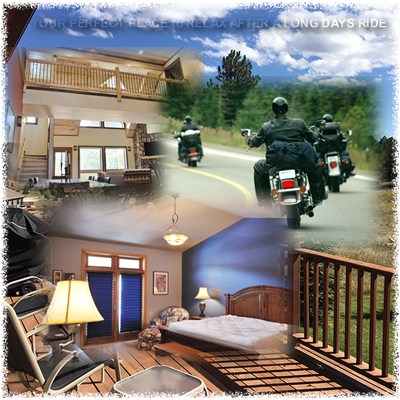 Experience the Black Hills during the Sturgis Motorcycle Rally like never before in your own private rental home. Whether you crave the solace and beauty of mountains views, quiet of the country, the convenience of town, grandeur of luxury, affordable comfort, or to be in the center of the Sturgis heartbeat - we can find you the property that meets your needs!

Browse our selection of Black Hills Sturgis Rally Rentals located in Spearfish, Belle Fourche, Deadwood, Lead, Sturgis, Whitewood, Rapid City and the surrounding communities. Choose from a variety of homes near sightseeing, casinos, shopping, restaurants, hiking, and fishing - ranging in size, amenities and price.

Be our guest! We understand there is nothing more valuable than quality time spent with family and friends. We want the memories you create during your stay to be exceptional. Our passion is to provide you with a guest experience that keeps you coming back year after year. We want rave reviews and are committed to earning them! Contact us with any questions that you have regarding the available rentals.